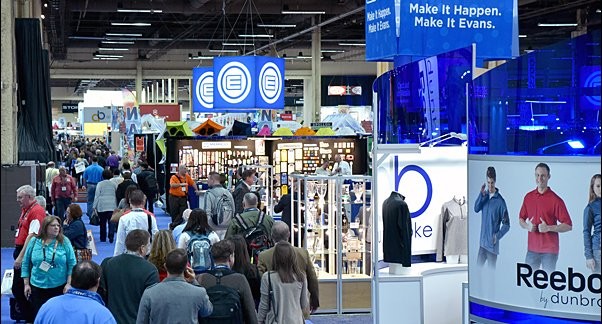 Top Picks For The Hottest Promo Items of 2018: Logo Owl's Favorites
Last week I had the amazing experience of attending the largest promotional products trade show in the country. After scouring over 1,200 booths I came back with lots of awesome ideas for 2018, including the latest and greatest promo items.
It was a bit overwhelming as there are a LOT of options out there, so to keep it short and sweet this will be a 3 part series. Stay tuned later this week for round 2!
First up: Apparel.
Lots and LOTS of socks.
Yes, you read that right. Socks. Not just any socks though. By far some of the coolest socks I've ever seen.
We're talking socks with a pocket. Socks with full color imprint on both sides. Woven socks with custom, premium designs.
Check them out here, here and here.
Looking for a whimsical way to promote your brand to your current and potential customers? Then socks are the answer.
Fashion front
The clear trend is outdoorsy/casual meets urban styling, and not just in Maine. Functional yet fashionable is something we can all agree is a welcome trend.
Plaid. No doubt you've been seeing plaid everywhere and the trend is not showing signs of slowing down any time soon. We have plenty of options to work this current style into your branding. Check them out here, here and here.
Stay tuned later this week for Round 2!
---